Oswego Retail Vacancy Rate Drops to Near 5 Percent

Oct 21, 2014 09:01PM, Published by Steven Jack, Categories: Today, Community, News
---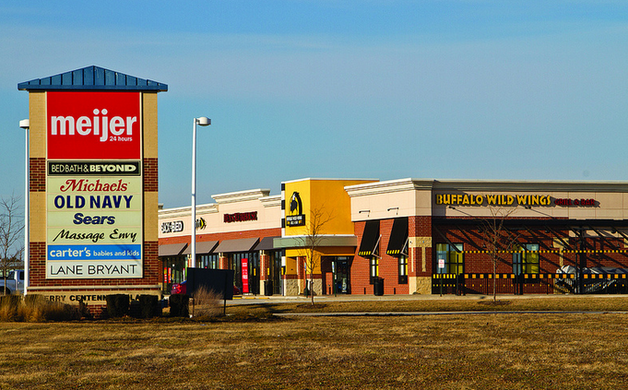 Oswego Trustees Tuesday night to increase the village's sales tax rate by .75 percent on everything except groceries, prescription medication and cars. (Photo courtesy of Oswego Tourism Bureau)
---
---
Oswego's retail vacancy rate has reached a record low, according to the village's economic development director.
Vijay Gadde reported this week that despite the empty 65,000 square feet at the former Dominick's location, the vacancy rate dropped to 5.2 percent in the third quarter — down from 11.6 percent in the first quarter. 
This is the first time since Lowe's closed in October 2011 that the vacancy rate has dropped to near 5 percent, Gadde said. The average retail vacancy rate for the Chicago area is 8.4 percent.
"There are multiple retailers looking at the remaining two spaces in the Hobby Lobby building," Gadde said in his economic development newsletter released Tuesday. "The planned strip center at the old Dominick's gas station has received several pre-lease commitments from retailers. … While Route 34 corridor is experiencing steady growth, the Orchard Road corridor sites are experiencing some difficulty to lease primarily due to the high asking rents in a trade area not-so-densely populated."
Development updates
Gadde also discussed the following recent business developments:
Hobby Lobby — opened for business Oct. 6
DSW Discount Shoe Warehouse — Construction will begin on the 16,000-square-foot store south of Best Buy by the end of October with a planned opening of April 2015.
River View Ford — The auto dealership on Route 30 has submitted plans for a 31,000-square-foot expansion for additional sales, parts and service space.
Taco Bell — The Taco Bell restaurant being built on Orchard Road should be open by next spring.
Five Below — Gadde announced in June that the national discount retailer had planned to open an Oswego location between Kohl's and Dick's Sporting Goods. However, Gadde said Tuesday he's unsure if and when Five Below will open in Oswego. 
Dunkin' Donuts — The opening of a Dunkin' Donuts on Orchard Road has been delayed by a lack of additional tenants for the strip center proposed to house the location.
Trader Joe's — A long-sought Trader Joe's store won't be coming to Oswego anytime soon, Gadde said. A representative of the company has indicated Trader Joe's has no plans to expand outside the city of Chicago in the next few years.
---
---
---
---