Route 34 Traffic Lights Out of Sync, in Need of Repairs

Nov 10, 2014 12:42PM, Published by Steven Jack, Categories: Community, News
---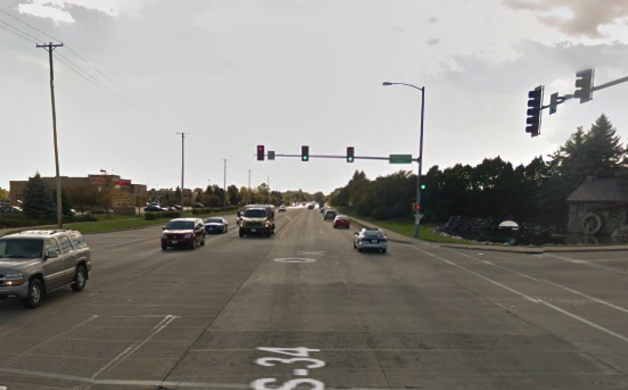 Image via Google Maps
---
---
To some, it's known as Oswego's "red-light district."

Drive down Route 34 through the retail corridor and  you're sure to encounter more than one red light, making traveling through the area a stop-and-start process. Residents and village officials have long questioned the timing of the stop lights along this stretch of road.

Well, it seems those questions were valid, and improvements may be ahead.

Jennifer Hughes, the village's public works director, said at last week's Village Board meeting the Illinois Department of Transportation, which has jurisdiction over the road, recently inspected the timing devices already in place at the signals between Pearces Ford Road and Fifth Street and found some to be defective. 

"The system allows for green lights on Route 34 the majority of the time," Hughes said this week. "There are exceptions, but the intent is to get you through there. The system requires a lot of moving parts and some of those parts are currently out of sync."

Some of the detectors that allow for faster left turns off Route 34 when traffic is light are also malfunctioning, Hughes said. 

Despite Route 34's status as a state road, the village is responsible for repairs to the signals. However, the state and village will split the cost 50/50, Hughes said.

A contractor will inspect the lights in the coming weeks, and provide the village with a cost estimate for repairs. When the repairs will be complete depends on the extent of the work, Hughes said.


---
---
---
---