Attorney General Orders Review of District 308 Documents

Nov 24, 2014 04:41PM, Published by Steven Jack, Categories: Education, News
---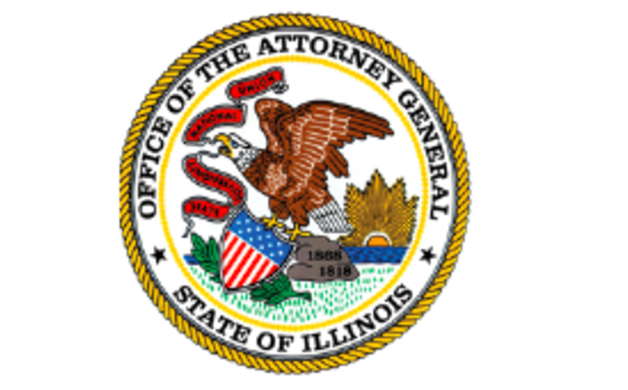 ---
---
The Illinois Attorney General's Office has ordered a further state review of a partially denied Freedom of Information Act Request by Oswego Community Unit School District 308.
In a letter dated Monday, Nov. 24, Assistant Attorney General Christopher Boggs ordered the district to provide a written explanation of its decision not to release documents requested by Only Oswego on Sept. 26.
The documents requested involve email communications between School Board members Brent Lightfoot, Bill Walsh and district Communications Director Brian Graves. The emails contain the subject line "Re-election press release."
"We have determined that further inquiry into this matter is necessary to confirm that the district has complied with its obligation under FOIA," Boggs writes.
The Attorney General's Office has also ordered the district provide the state with "unredacted copies of any withheld documents for our confidential review." The School District has seven working days to respond to the Attorney General's request. 
RELATED: School Board Members, District Official Questioned Over Emails
The original FOIA request, which asked for all email communication between Graves, Lightfoot and Walsh from Aug. 1 to Sept. 27, was partially denied by the district under exemptions in FOIA that allow for drafts of documents to be withheld from requests.

In the emails that date back to Sept. 8, biographical information is exchanged between Graves, Walsh and Lightfoot with Graves asking the board members to edit the documents. Graves also asks Lightfoot for a "statement" that he plans to "polish" before sending out with photos. 


Lightfoot and Walsh are both up for re-election in April and both have announced their re-election campaigns.
One week later on Sept. 15, Lightfoot emailed Graves, asking whether the releases were ever sent out, as he had not seen anything in that week's paper Also, on Sept. 15, Graves emailed Lightfoot and Walsh what he described as "press releases" and "photos." 
While the district's FOIA response includes the photos, the attachments of the press releases are missing. The following day, Lightfoot emailed Graves saying he had spoken to Walsh, and asked for Graves' media contacts, as he intended to "send out my own stuff."
Graves responded to Lightfoot's email with a list of local media outlets with corresponding email addresses. 
Graves never sent re-election press releases to local media outlets for either Lightfoot or Walsh. Both independently emailed their official announcements to local media on Sept. 21 and 22 respectively.
Fellow School Board member Matt Bauman questioned the emails during the board's Nov. 10 meeting, saying he believed "ethical" lines were crossed with Graves aiding Walsh and Lightfoot with campaign documents. Illinois law prohibits public employees from intentionally taking part in political activity during compensated time.   
LIghtfoot has said he was asked to provide bio information for a story about the election, and Walsh said Graves never completed any work on behalf of his re-election campaign. 
Graves told the Aurora Beacon news Nov. 10 he proofread the re-election documents exchanged between Walsh and Lightfoot for errors, which he said is his standard practice for many documents released regarding the district. 
The Ledger Sentinel Newspaper reported Nov. 19 that Graves called editor John Etheredge Sept. 10 to inform him that he would be sending a press release regarding the re-election of two school board members. The Ledger never received that release, the paper reported.
Since the Nov. 10 meeting, several parents have filed complaints with the district and have asked Kendall County State's Attorney Eric Weis to investigate the matter. 

---
---
---
Oswego Community Unit School District 308 Illinois Attorney General's Office
---