Boulder Hill Man Shot, Killed in Aurora

Mar 07, 2015 12:01PM, Published by Steven Jack, Categories: Today, Police
---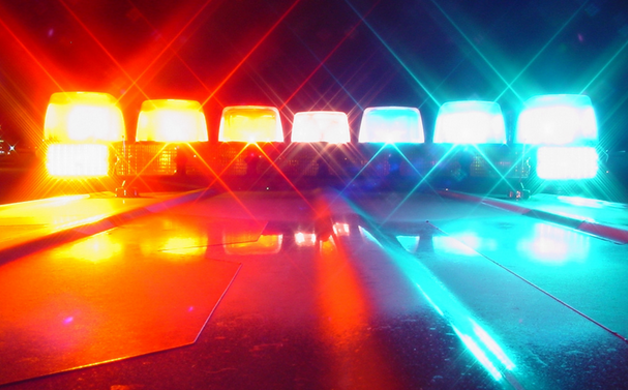 ---
---
Aurora Police are investigating an early morning shooting in which a Boulder Hill man was killed.
At about 2:20 a.m. Saturday, Aurora police received a call for shots fired and a person hit in the area of River Street and North Avenue, police said.
While en route, they learned of a traffic crash with injuries in the 800 block of North Lake Street involving a Jeep that collided with a telephone pole, police said.
Upon arrival to the crash site, they were directed by a 21-year-old Montgomery man to a vehicle that was up the street in the same block in a business parking lot that was occupied by the gunshot victim, Bryce M. Stiff, 33, of the first block of Hampton Road, Oswego Township, police said.
Upon investigation it was learned Stiff was driving with the 21-year-old man as his passenger in the 200 block of South LaSalle Street when they heard several shots. One of the shots hit Stiff in the shoulder. He attempted to drive to an Aurora hospital but crashed into a Jeep traveling northbound on Lake Street, police said.
The crash forced the female driver into the telephone pole. Stiff's vehicle continued northbound where it went over a berm and into the parking lot where it came to rest, police said.
The driver of the Jeep had to be extricated from her vehicle. She suffered non-life threatening injuries.
Stiff was taken by Aurora Fire Department Paramedics to an Aurora Hospital where he was pronounced dead at 2:58 a.m., police said.
Police said it appears Stiff died from the gunshot wound and not from sustained in the crashes. The 21-year-old passenger was not injured, police said.
Police are not commenting on a motive, but say it is not random. There is no suspect description. An autopsy on Stiff is pending at the Kane County Coroner's Office.
Anyone with information is asked to call Aurora Police Investigators at 630-256-5500 or Aurora Area Crime Stoppers at (630) 892-1000. Callers to Crime Stoppers are anonymous and qualify for a cash reward of up to $5000 for information that leads to any arrests
INFORMATION PROVIDED BY AURORA POLICE
---
---
---