Jacobsen Announces Candidacy for Oswego Township Highway Commissioner

Jul 23, 2015 01:55PM, Published by Steven Jack, Categories: Business, Community, News
---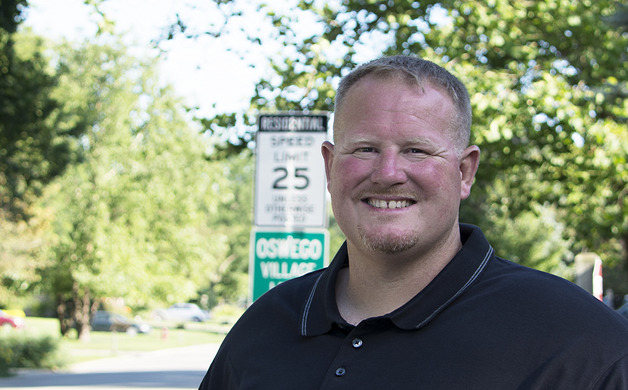 Rick Jacobsen has announced his candidacy for Oswego Township Highway Commissioner. (Submitted photo)
---
---
Local business owner and active community volunteer Rick Jacobsen announced his candidacy Thursday for Oswego Township Highway Commissioner. 
The post is currently held by Gary Grosskopf, who is under investigation by the Kendall County Sheriff's Office for allegedly living in Florida while collecting an annual $95,000 salary to oversee the roads in the unincorprated areas surrounding Oswego. Several sources have confirmed that Grosskopf does not plan to seek re-election to the office he's held for 26 years. 
Jacobsens's candidacy is his first for public office. He is the long-time owner of Jacobsen Lawn Service, co-chair of the Oswego Chamber of Commerce Ambassador Committee, 
Republican Precinct Committeeman for the Kendall County Republican Central Committee and is involved in the Boulder Hill Neighborhood Watch group.


"I have lived in Oswego Township my entire life," Jacobsen said. "My family and friends, my neighbors, people that I care about drive on these roads every single day.  The people of Oswego Township deserve the best service and the safest roads possible."

When asked about the
current controversy surrounding Grosskopf
, Jacobsen said he finds the situation distressing. 

"
The current situation is under investigation by the Sheriff, and I really don't want to comment much until that investigation is done," he said. "I have read 
Mr. Grosskopfs apology
, and while it seems sincere the whole situation troubles me greatly to say the least."


Further, Jacobsen said the position is a full-time job, and should be treated as such. 

"
The people of Oswego Township deserve no less. I will take a very hands on approach.  People know that I am all about improving this community," he said. "I already get contacted frequently about getting issues resolved because people know I care and they know I get things done."
The next township election will take place in April 2017. 
---
---
---