Your Quickest Way to Health is My Focus

Sep 30, 2014 03:15PM ● Published by Steven Jack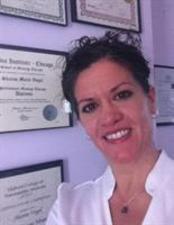 The following content is sponsored by Blissful Health Center, located at 1144 Douglas Road, Oswego.
"Your quickest way to health is my focus" is my mission statement.
I am Sharon M. Vogel, a Nationally Certified Licensed Therapeutic Massage & Body Therapist with 23 years of experience, with Blissful Health  Inc. I'm also a resident of Oswego! 
I recently opened my third location here in town inside the office of Worron Family Chiropractic in the Mason Square Shopping Center.
My main location is in Downers Grove and incorporates Lymphatic Management, Prenatal Massage, Chiropractic care, Naturopathy, Oriental medicine, Acupuncture, Therapeutic Massage & Trigger Point, Medical Estheticians, Reiki, Reflexology, CAM Complementary alternative medicine. My second practice is inside Stolen Moment's Medi Spa in Wheaton.  

I empower clients to take charge of their health with trained professionals through Deep Tissue Lymphatic Tigger Point massage which removes inflammation, helps unspasm muscles, boosts immunity, calms nerves, increases circulation, quiets the mind and eases tension.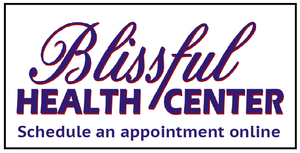 Scheduling online is easy for Lymphatic Drainage or Therapeutic Massage and it offers clinical effective results allowing your body to be closer to healing itself.  Since the focus is on your holistic cure and home self-maintenance care, treatments at Blissful Health are beneficial for acute and chronic issues such as lymph node removal, auto immune disease, IBS, COPD, TMJ, carpal tunnel, sinusitis, tinnitus, lymphedema, external prostate drainage for men's health.  
Family care is welcome, as I regularly see guests and patients ages 6 months to 87 years of age. Many patients are referrals after surgery including dental, plastic surgery, hip and knee surgery, as a special certification for post surgery has been obtained.  
Specifically, side-by-side affiliation as well as many referrals are from Dr. Tara Worron, D.C., Dr. Kristin Acobado, D.C., AOM, Dr. Daniel Han, D.C., Dr. Katie Borchert, D.C., AOM, all on a regular weekly basis. Networking is encouraged and sought.
Every other week check out my Your Quickest Way To Health column here on Only Oswego. I'll focus on healthy recipes, educated information for healthy lifestyles, good references and informational links. Also, feel free to write to me with questions at sharon@blissfulheathcenter.com or call 630-448-4823.
Learn more about Blissful Health Center at one of our free twice-monthly health lectures right here in Oswego. Find information on the next event here.    
Receive a gift certificate for a complimentary 30 minute Therapeutic Massage with me if you bring a friend.  
Next Topic: Firming skin under eyes, neck, back of arms, belly fat, and thick ankles. 

News
,
Health